Class Schedule
Classes, Parties, and Weekend Workshops
---
To register for classes call 912-677-3983 or stop by the store to sign up!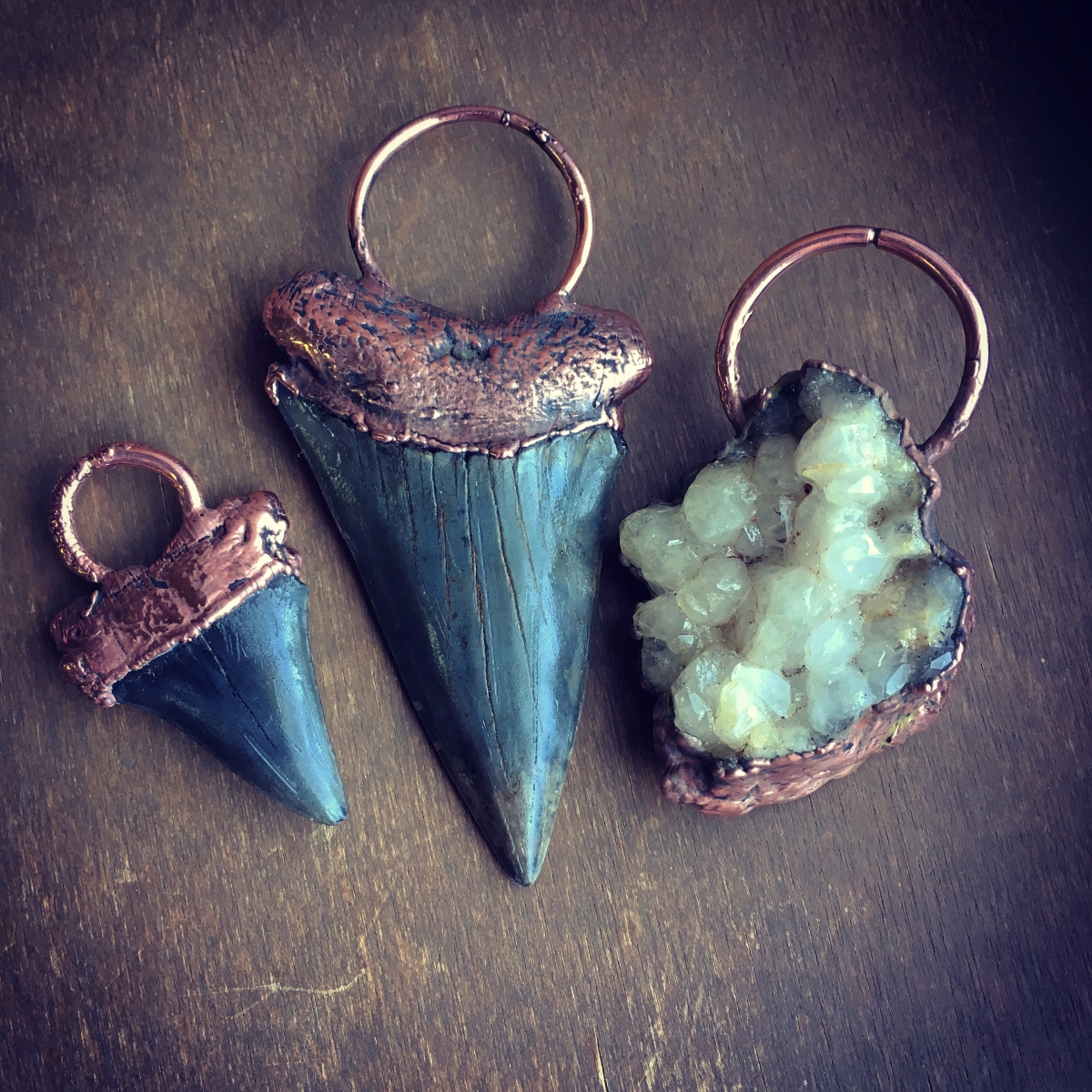 Electroforming Workshop $100
Friday December 22nd 2-5pm - Saturday December 23rd 2-5pm
Instructor: Jessica Anderson
Electroforming is the process of creating a metal coating over a pre-existing object. In this 2 day workshop you will learn all of the steps and process to create an electroformed piece. We will be electroforming with copper. You may bring your own small object or stone to work with, or purchase something from the shop. We have lots of things that would work great! You may also choose to electroform the entire piece - to create a solid copper piece, or you can choose to elecroform only part of the piece with other areas exposed, as in a bezel setting. The cool thing about this process is that you can use organic material such as shells, leaves, bones, twigs, feathers and more! The possibilities are endless. Each person will electroform 1 item. We have a 5 student max for this class due to equipment availability. Once the class is full, we can put you on a wait list for January. We have had lots of requests for this class since I started working in this process a few months ago and people were seeing the results. All of my original pieces that I made have sold out and I am working on new electroformed pieces now. In other words, this class will fill fast so if you are interested please make sure to call and register as soon as possible!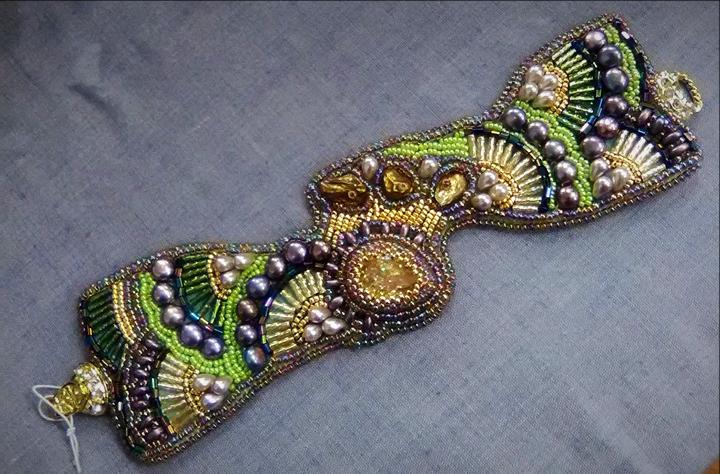 Edging With Beads $30
Saturday, January 13th 10-2pm
Instructor: Amy Doty
Learn 3 types of edging - picot, brick and whip stitch. Plus, as a bonus, you will also learn how to do fringe with both side to side drilling as well as top to bottom drilling on the last bead. You will even learn how to do twisted fringe! You don't want to miss this chance to learn how to properly finish off your pieces, hone your craftsmanship, and pick up some new skills!
All classes must be paid for at time of registration to hold your place in the class. Please call 912-677-3983 to register or stop by the shop!
If you would like to book a party with us, please call 912-677-3983 or e-mail me at epiphanybeads@gmail.com. Parties are $15 per person plus the cost of your materials. Minumum 4 people.
We also offer private lessons by appointment. If you would like to schedule a private lesson, call 912-677-3983 or email epiphanybeads@gmail.com. Lessons are $15 an hour plus materials.