Class Schedule
Classes, Parties, and Weekend Workshops
---
To register for classes call 912-677-3983 or stop by the store to sign up!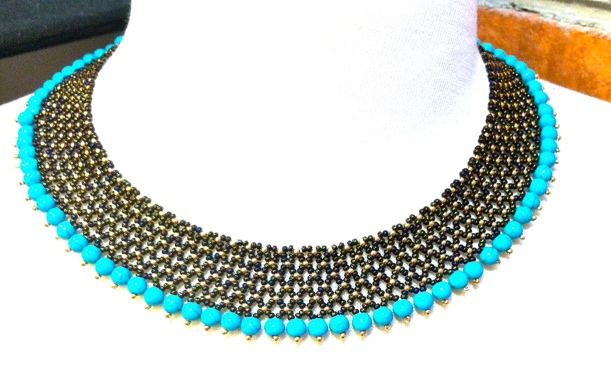 Cleopatra Necklace - July 14th 11:30-2:30 $35
Instructor: Connie Woods
Learn how to create this stunning beaded collar necklace! In this class you will learn multiple bead weaving techniques including netting, picot edging, and more! Connie is an experienced bead weaver and teacher, as well as a former bead store owner! Learn valuable tips and tricks in this fun class!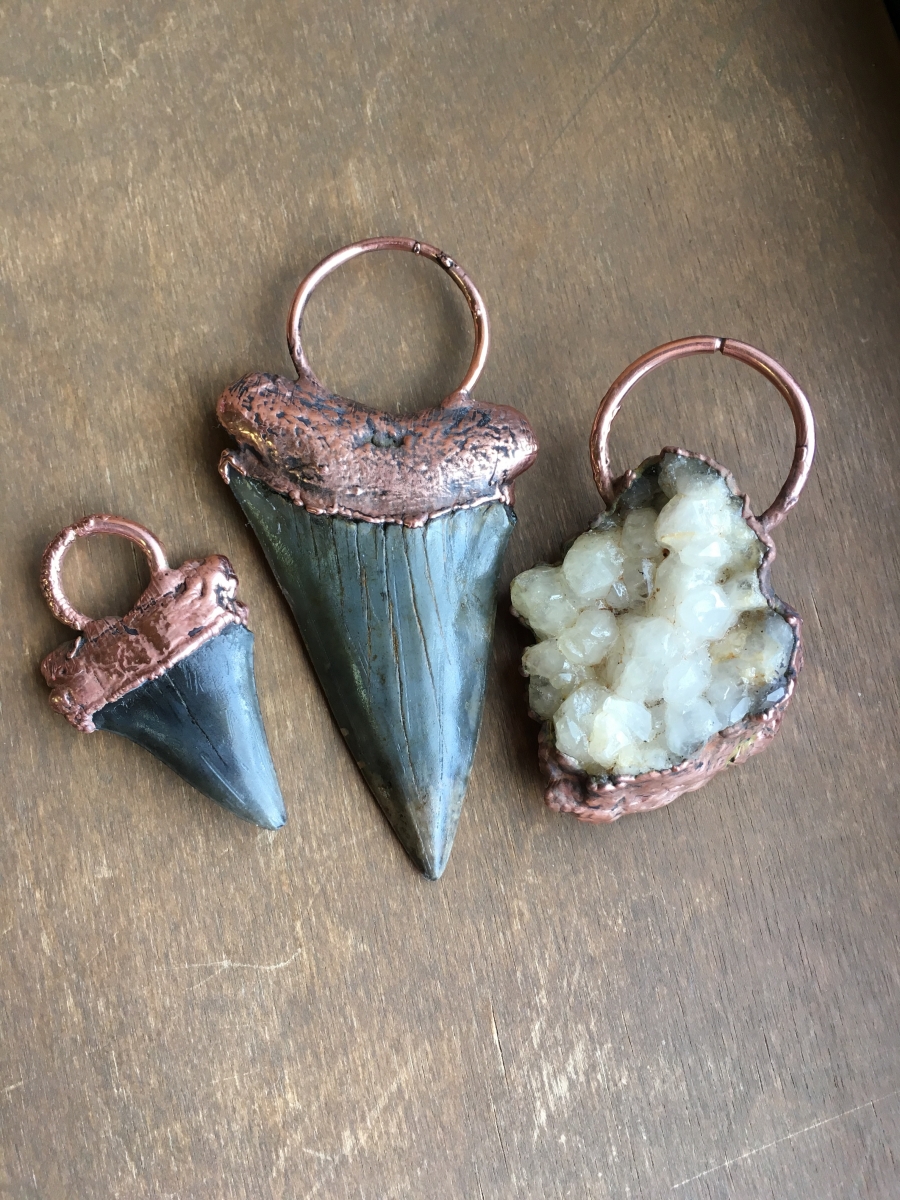 July 20th-21st Electroforming 2-5pm $100
Instructor: Jessica Anderson
Learn to create a copper form over any object you choose! You can create an organic copper bezel or coat an entire onject such as a leaf to create a beautiful copper object that you can then turn into a pendant, ring or earrings! This unique electro-chemical process requires no heat or torches. You may bring your own object to electroform, choose from on of ours, or purchase a stone or crystal from the shop to use. All materials and tools are provided.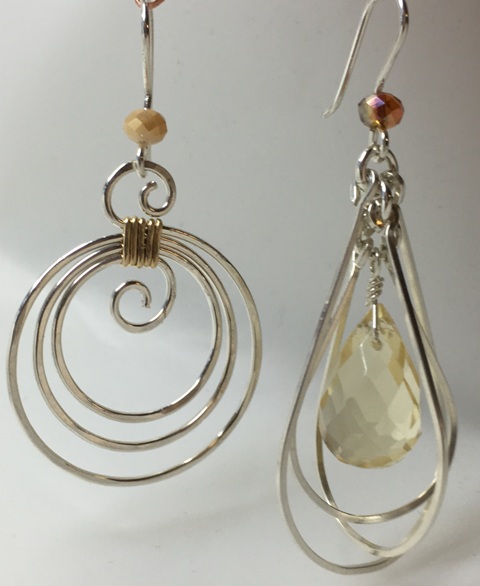 Concentricity Earrings July 28th - 10:30-1:30 $35
Instructor: Ronda Stevens
Learn multiple techniques in wire wrapping and wire forming and create 2 pairs of fun wire earrings! Create one pair of round multi-layer earrings with a fun curl, and one pair of drop shape 3 dimentional earrings with crystal drop bead. This class is appropriate for both beginner or intermediate wire wrapping students. Wire kits will be sold the day of the class for $14 (includes sterling silver earwires)
Captured Helm Bracelet July 28th 2-5pm $35
Instructor: Ronda Stevens
Learn both chain maille and wire wrapping in this intermediate class! Students will create a helm weave chain maille and then frame it with wire for a sturdy cuff bracelet that will be sure to make a statement! Must have some wire wrapping experience. Wire kits will be sold the day of the class for $16 (includes jump rings)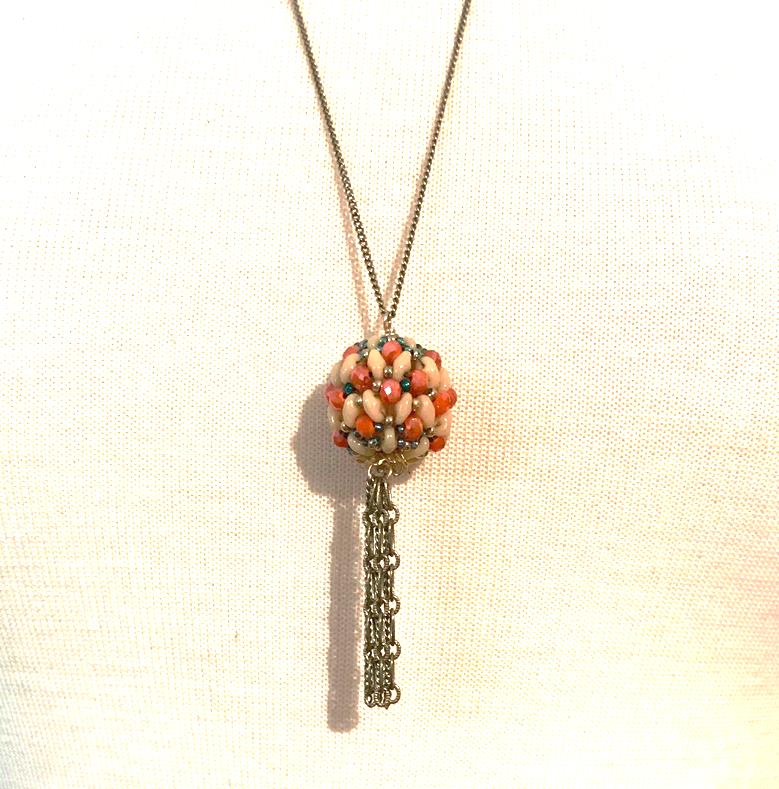 Beaded Bead Pendant - August 4th 11:30-2:30 $35
Instructor: Conne Woods
Create this gorgeous beaded bead that has multiple uses! Create multiples and link them together for a fun summer necklace, or use as a unique accent piece with a tassel (as shown) or with other beads! In this class you will learn to use 2 hole superduo beads with size 11 and 15 seed beads, Czech firepolish beads and bicones!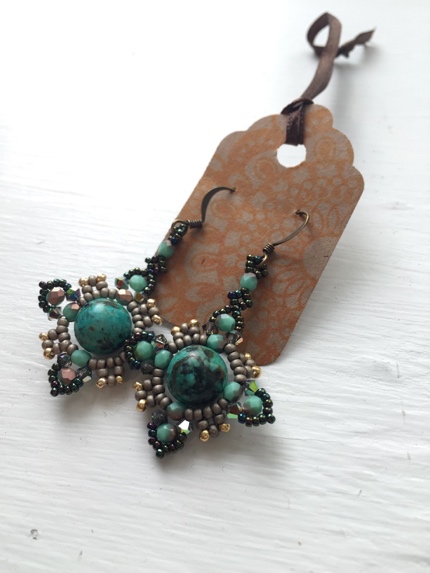 Star Rhombus Earrings - August 18th 11:30-2:30 $35
Instructor: Connie Woods
Learn to combine gemstone beads with seed beads to create these beautiful star shaped earrings!
All classes must be paid for at time of registration to hold your place in the class. Please call 912-677-3983 to register or stop by the shop!
If you would like to book a party with us, please call 912-677-3983 or e-mail me at epiphanybeads@gmail.com. Parties are $15 per person plus the cost of your materials. Minumum 4 people.
We also offer private lessons by appointment. If you would like to schedule a private lesson, call 912-677-3983 or email epiphanybeads@gmail.com. Lessons are $15 an hour plus materials.