Class Schedule
Classes, Parties, and Weekend Workshops
---
To register for classes call 912-677-3983 or stop by the store to sign up!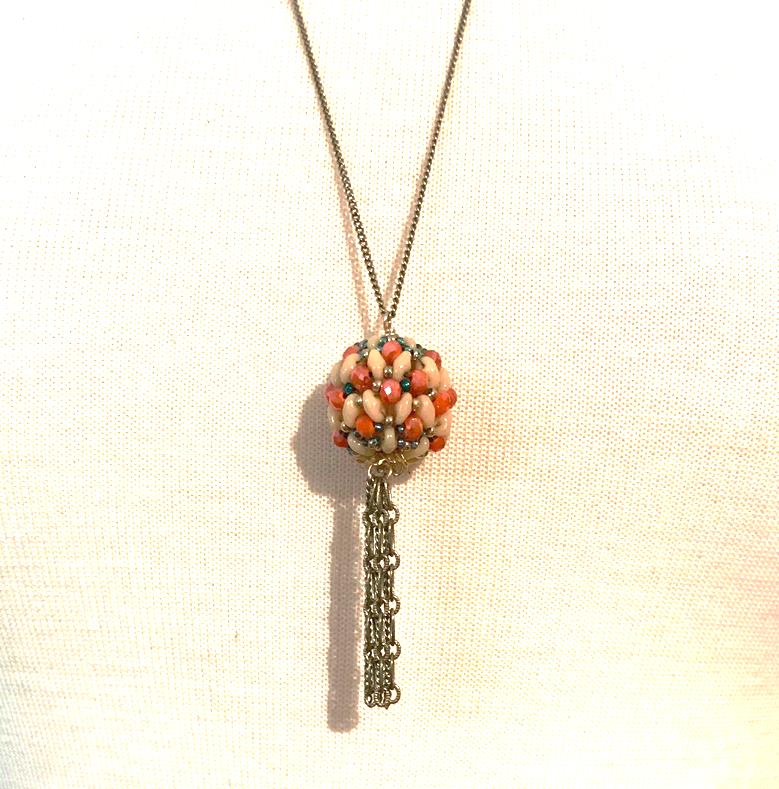 Beaded Bead Pendant - August 4th 11:30-2:30 $35
Instructor: Conne Woods
Create this gorgeous beaded bead that has multiple uses! Create multiples and link them together for a fun summer necklace, or use as a unique accent piece with a tassel (as shown) or with other beads! In this class you will learn to use 2 hole superduo beads with size 11 and 15 seed beads, Czech firepolish beads and bicones!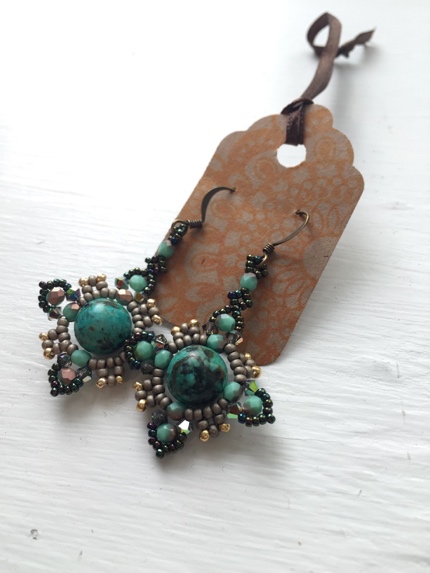 Star Rhombus Earrings - August 18th 11:30-2:30 $35
Instructor: Connie Woods
Learn to combine gemstone beads with seed beads to create these beautiful star shaped earrings!
All classes must be paid for at time of registration to hold your place in the class. Please call 912-677-3983 to register or stop by the shop!
If you would like to book a party with us, please call 912-677-3983 or e-mail me at epiphanybeads@gmail.com. Parties are $15 per person plus the cost of your materials. Minumum 4 people.
We also offer private lessons by appointment. If you would like to schedule a private lesson, call 912-677-3983 or email epiphanybeads@gmail.com. Lessons are $15 an hour plus materials.